Catherine Stephens, APRN, FNP-C
Family Nurse Practitioner located in Fort Worth, TX
About Stephens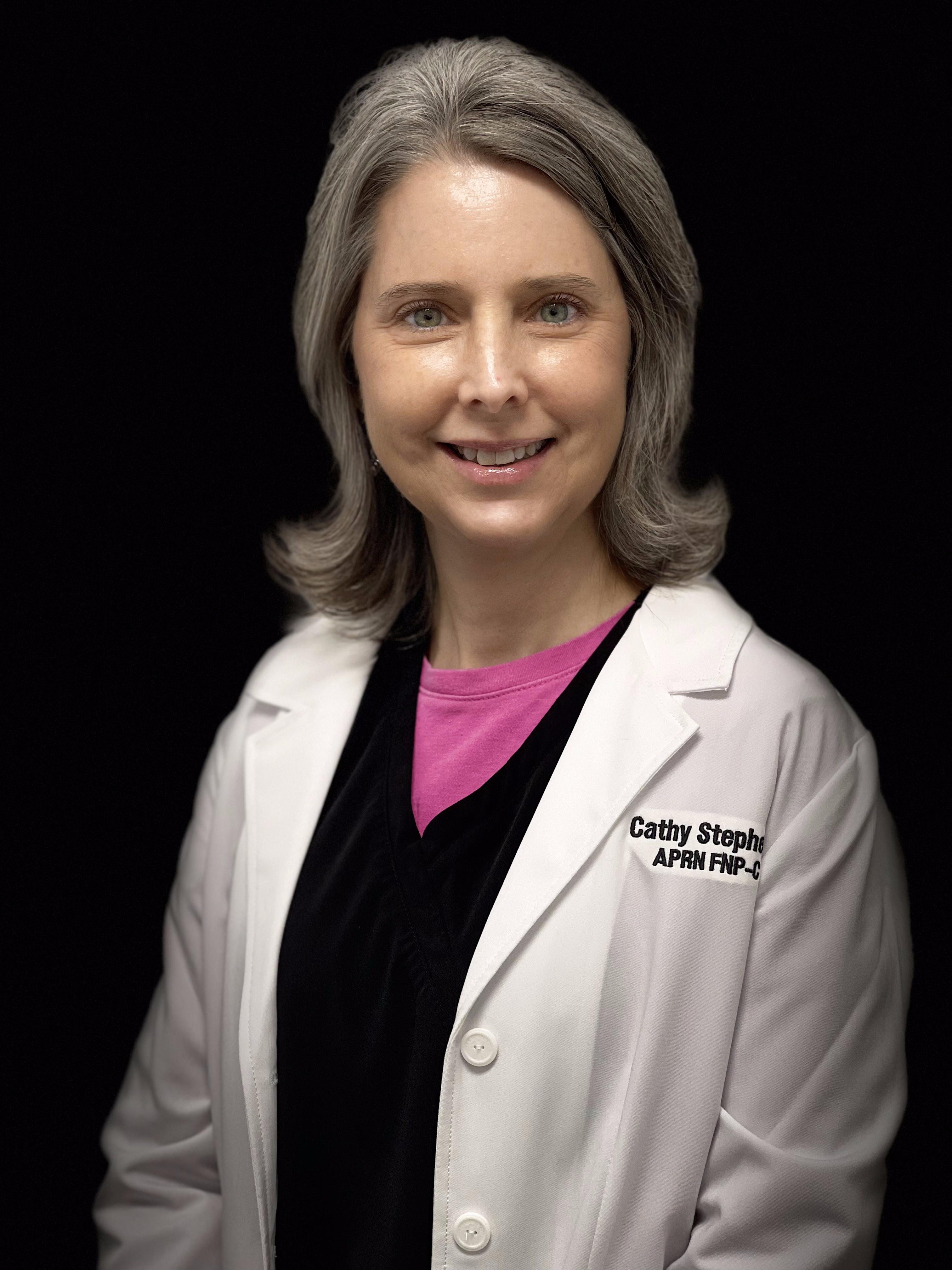 Catherine Stephens, APRN, FNP-C, is a Family Nurse Practitioner at White Integrated Health Clinics, Waterside location in Fort Worth, Texas. She has over 20 years of nursing experience caring for patients of all ages and stages of life.
Cathy graduated from Eastern New Mexico University in Portales with her nursing degree and received her nurse practitioner degree through the University of Texas at Arlington. Cathy is Board Certified in family practice through the American Academy of Nurse Practitioners. Cathy also speaks Spanish, allowing her to connect with more patients.
Cathy is trained in Family Medicine. She performs wellness visits, yearly physicals, school physicals, and sees patients for chronic and acute illnesses, including cold, flu, and allergies. She specializes in women's health services like Pap smears and is certified through BioTe to administer Bioidentical Hormone Replacement Therapy to both men and women.
In her practice, Cathy utilizes Regenerative Medicine and Joint Injections to heal arthritic and degenerative joints, Trigger Point Injections to alleviate muscle spasms and decrease inflammation, IV hydration and vitamin therapy, patient education, and much more. Cathy believes that some patients trying to reach their weight loss goals could benefit from professional assistance, diet modification, nutritional counseling, and lifestyle alteration.
As needed, Cathy runs labs at White Integrated Health Clinics to help patients see a fuller picture of their health. Cathy will interpret those labs and discuss the results with the patient to develop the best course of treatment.
Cathy focuses on finding the root cause of symptoms whenever possible. She recognizes that listening to her patients is one of the most important aspects of patient care and that there is more to patient care than just medicating symptoms.
Cathy combines current guidelines in clinical practice along with evidence-based research and personal experience to develop an optimal plan of care tailored to each of her patients to help decrease pain, improve physical mobility achieve healthier living.
Cathy is a Fort Worth native, currently accepting new patients!